EXECUTIVE TRANSPORTATION SERVICES – MIAMI LIMO SERVICES
OnLinePi.com is the premier source for professional executive transportation services, Miami limo services, secure transportation, VIP body guard services and limousines rental.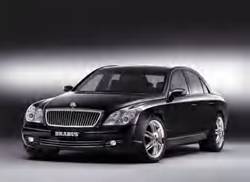 Need executive transportation or a limousine rental? We can provide a wide variety of standard to super stretch luxury limousine styles to choose from for your next event or secure transportation needs. Our Fleet of Miami Limousines and executive transportation vehicles are top of the line luxury rentals. We offer 8-10 passenger Stretch Limos, Lincoln Navigator, Hummers, Mercedes Benz, Town car, BMW, Cadillac, Suburban, Shuttle, Party Busses, & much more for luxury VIP transportation in south Florida.
All of our VIP transportation vehicles are very well equipped. In addition, our limousine drivers, security guards or private body guards are highly trained & very well versed with the destination of travel and secure escort services.
Call our Miami limo company today. Let our friendly driver or body guard pick you up from your home, the airport, or private event & relax while you are safely and discreetly chauffeured to your destination.
Otherwise you may also hire our driver and/ or our body guards & vehicle for one day or an evening to drop you off & pick you up as required, with the peace of mind that you are in safe hands during your trip.
Our Miami limousine company provides bodyguard security services and transportation service and is dedicated to maintain & develop a long-term relationship with our clients, by providing them luxurious, secured & personal ground transportation combined with the best limo rental services and personal protection services.
Our secure VIP limo rental vehicles are well maintained, very clean, & fully licensed & insured. From weddings, sporting events, galas, concerts, private venues, Miami Beach, Coconut Grove, to airport services, we are pleased to take care of all of our client's transportation, bodyguard services, VIP Security Services and special event security needs.
Review our website and Rent Miami limo or executive transportation services today. You may rent limo in Miami, Broward County, South Beach, Fort Lauderdale and south Florida.
Call Us Now 24 Hrs. for Assistance!
1(800) 743-2313
NATIONWIDE SECURITY SERVICES , BODY GUARD SERVICES & PRIVATE DETECTIVE SERVICES!
We have National and Worldwide Affiliate Licensed Security Guards , Body Guards and Private Investigators to service your area.