RETAIL SECURITY GUARD SERVICES

Our retail security service company delivers the utmost in retail store security services, retail investigation services, loss prevention services & surveillance camera systems.
Retail Security Services from our retail security division can provide clients with affordable retail security service for your store, shopping center, warehouse or mall. Our company has a staff of loss prevention officers and store detectives who are highly skilled and trained in all areas off loss prevention security, undercover surveillance, retail theft and customer service. All of our retail security officers and loss prevention officers strive to provide the highest standards of service in every retail store or job site we secure guard or protect.
RETAIL SECURITY SERVICES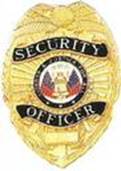 Our retail security agency offers a full range of services, including loss prevention officers, trained security officers, undercover security personnel, store detectives, security consultancy, risk assessment, retail CCTV security cameras, retail investigation services, and installation of CCTV security equipment. Even though our offices are located in Miami Florida you may contract retail security services throughout our nationwide affiliate security companies and protection agencies who work with our staff. Loss prevention training on our employees and undercover officers is superior to many retail security companies. Our agency helps you deter vandalism, investigate theft, shrinkage and other internal theft issues with our guard services, CCTV security systems, hidden cameras, parking lot security, store detectives, retail investigation services, video surveillance systems, uniformed officers, static security, mobile patrolling, foot patrol, remote surveillance monitoring and undercover plainclothes security staff.

Our uniformed Retail Security personnel provide a Professional high profile presence in the retail environment. This provides both a physical deterrent and a higher level of Security and personal safety for your employees and customers. Our uniformed guards work closely with LP plain clothed security personnel and under cover operatives or loss prevention officer.

Under-cover Store Detectives
Professional store shoplifters are not always deterred by the presence of uniformed security officers. For these cases, our agency may deploy store detectives to detect and apprehend offenders. The officers are covert in nature therefore; they may get close to the offenders who are under the impression that the undercover officer is a customer.

Store detectives from our agency are highly effective deterrent to theft. The covert agent may patrol the store making it obvious to a suspect customer that they are under cover security officers on the job.

It's a fact that most lawsuits relating to retail loss prevention or retail security are based on allegations of excessive force, false detainment, or injuries suffered by uninvolved parties due to actions of loss prevention or security personnel pursuing thieves or shoplifters during a holdup? Don't expose your retail business or companies' safety to liability from other security agencies who claim to offer you the lowest prices while having no retail security experience. You stand to loose a lot more than what you will save from a single law suit.

Our company has Mall Security officers and retail officers that conduct numerous undercover retail security services and patrol services for malls, shops, retailers, retail stores and other vendors. It is a known fact that many retail stores cannot depend on police to take care of theft, vandalism or other security related problems. Clients should be aware that retail shopping malls and retail stores today face much higher needs to hire security guard services to prevent and deter crime, theft and vandalism. Today's thieves are very smart and usually enter a mall or store, fill their bags with store merchandise and moments after simply walk or run out of the retail store without being detected by store employees or security staff. Theft can also occur directly from store employees who have direct access to the products and easily plan out ways steal merchandise without management becoming aware of the loss.

These are many reasons to hire undercover security officers or loss prevention services. Our retail security services and retail undercover officers will execute a proper security strategy to stop theft before the shrinkage gets out of control. Retail security is increasing and it may put your company out of business before you know it. Our Miami Security Company and security guard services may help retail stores, malls, warehouses, boutiques, jewelers and retailers with our professional retail security services.

RETAIL STORE SECURITY
Our security guards and store security officers are properly trained to recognize theft threats, vandalism and store liability. Our security officers and staff also guard against vehicle theft, vehicle break-ins and personal attacks on store customers or staff. Our security guard agency can also implement retail CCTV surveillance, retail security systems and hidden surveillance cameras to effectively provide video surveillance documentation of theft in your retail store, mall, and jewelry store or clothing boutique. Clients may easily view or monitor video surveillance via internet from their home, office, business or any remote location. Video surveillance may also be monitored from a security camera control room sometimes also known as a central monitoring station or a CCTV security camera station. Trust our company to implement undercover security guards and covert security cameras or a custom security camera system at your business. Our security and surveillance products will allow your employees and shoppers to feel secure from theft and vandalism.

Your retail customers and retail employee security services is our top priority. Whether you choose to have on-site uniformed security officers or undercover agents at your retail or commercial property…or off-site online video surveillance monitoring, a visible security presence will deter crime and help secure your retail customers and retail employees from harm.

Retail Loss prevention also known to some retailers as Asset Protection, is a type of undercover private investigation into theft or larceny. Our Florida security agency focuses on retail investigations which usually include employee theft, shoplifting, credit card fraud, package pilferage, burglary, strong arm robbery, embezzlement  and check fraud. Loss prevention services also known as "LP" is a great way to reduce the amount of loss or shrinkage in a commercial or retail business. Our loss prevention officers and staff assist retailers with covert security services, crisis management, GPS asset tracking, workplace safety, risk management, customer safety programs and public liability.

Types of Retail Loss Prevention Investigations include:  Shoplifting investigations, asset investigation, Embezzlement Investigations, Credit card theft investigations, retail store detective, Check / Cheque fraud, Safety and loss claims, Electronic Article Surveillance, mystery shopping services, CCTV covert Surveillance, retail security cameras, Integrity shops and more. Our licensed security agency has been handling retail store investigations and security for numerous retail security customers. Call our loss prevention investigators now for info on all jobs.

Retail Security Service is available in the following cities & counties: Miami-Dade County, Broward County, Palm Beach County, Aventura , Bal Harbour , Bal Harbor, Boca Raton , Boynton Beach , Coconut Creek , Coconut Grove , Cooper city , Coral Gables , Coral Springs , Cutler Bay, Cutler Ridge , Dania, Davie , Deerfield Beach , Doral, Fort Lauderdale , Fort Myers , Fort Pierce , Hallandale Beach , Hialeah, Hialeah Gardens, Hollywood Florida, Homestead , Kendall , Key Biscayne , Key Largo , Key West , Lake Worth , Lauderdale-by-the-Sea , Lauderhill , LeHigh Acres, Margate , Medley, Miami Beach , Miami Gardens, Miami Lakes , Miami Springs , Miramar , North Bay Village , North Miami Beach , North Palm Beach , Opa Locka , South Florida , West Palm Beach , Pembroke Pines , Perrine , Pinecrest, Port Saint Lucie, South Miami , Miami Design District, Wynwood, South Beach , Sunny Isles Beach , Surfside , Weston, Wilton Manors, Tamarac, Florida City. Call our firm today. Speak to a consultant and hire Miami Security Guards.

Retail and loss Prevention Security Services are also provided by our firm in Green acres,  Lighthouse point, Carol City, Cape Coral, Clearwater, Delray Beach, Clermont, Clewiston, Hobe Sound, Islamorada, Jacksonville Florida, Lauderdale Lakes, Leisure City, Jupiter, Kissimmee, Lakeland, Lantana Fl, Marathon Key, North Fort Myers, Marco Island and Naples Florida
In addition, you may also hire OnlinePI.com for security guard services in Palm Beach Gardens, North Lauderdale, Orlando, Sarasota, Oakland Park, Palm Bay, Tallahassee Florida, Pompano Beach Sunrise Plantation Southwest Ranches, Parkland and Tampa Fl. Hire retail security services in Miami or Florida for your safety.

Other than retail or loss prevention service,...our Miami security company may also assist with guard service with our affiliate security companies in Puerto Rico, N.Y - New York, L.A - Los Angeles, California, Honduras, Guatemala, Costa Rica, Dominica, St. John, St. Thomas, St. Croix, Antigua, Anguilla, Aruba, Jamaica, Nicaragua, Venezuela, Panama, Belize and Mexico D.F.  Call our Florida security consultants today.

Other Cities, States & counties our uniformed and provide residential Guard Services – patrol homes, patrol residential communities, gatehouses, apartment buildings, warehouse facilities and other properties in Florida, Miami Dade County, Broward County, Palm Beach County, Fort Lauderdale , West Palm Beach , NJ, New Jersey, New Mexico, New York, NY, NYC, New York City, Chicago, Indiana, Indianapolis, Iowa, Kansas, Kentucky, Louisiana, Maine, Maryland, Massachusetts, NC, North Carolina, OH, OK, Oklahoma, Oregon, Pennsylvania, Pittsburgh, Rhode Island, Arizona, Phoenix, Arkansas, California, LA, Los Angeles, San Diego, San Francisco, Colorado, Connecticut , Delaware, Washington DC, Florida, Daytona Beach, Jacksonville, Miami, Orlando, Tampa, Georgia , Idaho, Illinois, Boston, Michigan, Detroit, Minnesota, Missouri, Nebraska, NV, Nevada, NH, New Hampshire, South Carolina, Tennessee, Texas, Austin, Dallas, Houston, San Antonio, Utah, Vermont, Virginia, Washington, Wisconsin , US United States and nationwide. Review our security guard website or contact our Florida security guard Agency for information on our guard company's uniformed officers, armed or unarmed officers, retail store protection and more from our local security company in your area.
Our security services, retail security services and surveillance products are not matched by other retail security companies in the south Florida area. If you need to hire a licensed security guard company, our agency will put your personal property and safety first.

For more information on retail security service, read through our website or call our security sales department today. A consultant may provide a FREE Security Consultation.


Contact our security & detective agency with questions on how to hire a private investigator or hire a security guard at Online PI.
Call Us Now 24 Hrs. for Assistance!
1(800) 743-2313
NATIONWIDE SECURITY SERVICES , BODY GUARD SERVICES & PRIVATE DETECTIVE SERVICES!
We have National and Worldwide Affiliate Licensed Security Guards , Body Guards and Private Investigators to service your area.