INSURANCE CLAIMS INVESTIGATIONS & WORKERS COMPENSATION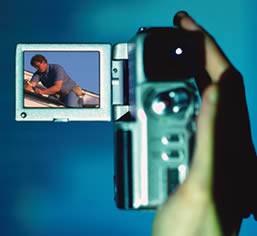 Our Detective Agency may investigate insurance claims investigations for insurance carriers to determine the validity of worker's compensation claims, personal injury claims, auto accident claims and other fraudulent claims through our insurance defense investigation services. Our fraud investigation services include claimant background investigations, casualty surveillance, covert neighborhood canvass, video surveillance, activities checks and background checks to investigate claim fraud for insurance adjusters, insurers, third-party administrators, self-insured corporations and insurance defense attorneys. Our Detectives investigate fraudulent claims better than other private investigation companies or insurance detective agencies. Our Insurance claim Investigators investigate for personal injury attorneys, risk managers and workers compensation lawyers so they can make an educated claims decisions.

Our team of private detectives, consultants and private investigators can investigate workers' comp fraud, bodily injury, auto accident claims, Motorcycle Accidents,  Wrongful Death, Personal Injury Investigations, personal injury claims, work related accidents, auto injury claims, motorcycle accidents, slip and fall accidents, trip and fall accidents, dog bites and others. Our office can also conduct back injury investigations, past employment verification, neighborhood Interviews, staged accident investigations or database record searches on your cases.
Insurance Claims Investigation Services
Our private investigators provide casualty surveillance services for the following types of claims:
Workers' Compensation Claims
Auto Accident Claims
Automobile Theft Liability
Disability Claims
Personal Injury
Claims Subrogation
Bodily Injury Claims
Attorney Litigation Support
Claims Investigations Services
Claim Investigation Service Detectives investigate:
Accident Scene Investigation
Auto Accident Claims Investigation
Recorded Statements
Written Statements
Locate Witnesses
Locate Missing Claimants
Auto Liability Claims
Slip and Fall Investigations
Bodily Injury Claims Investigation
Alive and Well Checks
Alive and Well Interviews
Workers' Compensation Investigations
Continuance of Disability Interviews
Contestable Death Claims
Life and health Claims
Disability Investigations
Activity Checks
Workmans Comp Surveillance
AOE-COE
Personal Injury Investigation
Property Claims
Scene Reconstruction
Personal Injury Assessment
Video surveillance
Insurance Fraud Sub-Rosa
Video Tape, Still Photograph
Expert Witness testimony
Surveillance photographs - photography
Insurance Fraud Investigation Services
Insurance Claims Investigations

Our Insurance Claims Private Investigators are trained insurance investigators who are experts at statement taking, claim video surveillance, investigating claimants and investigating insurance claims for insurance companies, Claims adjusters, risk managers, Florida Defense Attorneys, Workers Compensation Attorneys, Insurance Defense Attorneys, law firms, employers, corporations, personal injury lawyers and Florida Private Investigators. Our company also investigates nationwide through our affiliate investigation consultants. At Online PI .com insurance fraud investigation is one of our top jobs. Our undercover operatives and staff work closely with major insurance companies to deter and identify persons committing fraudulent workers comp claims or investigate injury claims. Our team of specially trained investigators works with the legal staffs to handle and investigate insurance fraud claims and testify during trials about their discoveries during the insurance fraud investigations.
All undercover Florida Investigators and PI's use state of the art surveillance equipment, body worn hidden cameras, surveillance vehicles, video and 35 mm cameras and other spy surveillance equipment to provide the evidence and results expected in your case.
Whether you need to hire arson investigator for a fire investigation, hire personal injury detective, hire an insurance fraud investigator for suspected claims, our special investigations unit investigators… our video surveillance services can help detect and deter fraud. Our PI's investigate criminal fraud claims, bodily injury and investigate fraud cases as well.
Need a workers compensation claim investigation, or arson investigators for fire investigations? Our private eyes perform surveillance of people under suspicion of criminal activity, insurance fraud activity; personal injury claims as well as investigates corporate claims of fraud.

Other insurance private investigation agencies cannot deliver the quality of service that our agency can because of our investigators thoroughness and professional work.
Let our licensed PI Company manage, document and investigate your claims files and assist your special investigative unit.

Our Claims Detectives also handle some of the following types of cases:

Insurance Claims Investigations – Insurance Claims Investigator - Florida Private Investigator – Insurance Fraud Investigations – Casualty Claims Surveillance – Workmans Comp Investigator - Personal Injury Surveillance – Personal Injury Detectives
OnlinePI.com and our Miami Detective Agency also provides Florida Criminal Records, backgrounds, due diligence and private investigations service and detectives in Pompano ,Lighthouse point, Cape Coral, Carol City, Clearwater, Clermont, Clewiston, Delray Beach, Goulds, Green acres Hobe Sound Islamorada Jacksonville Florida Jupiter Kissimmee Lakeland Lantana Lauderdale Lakes Leisure City Marathon Key Marco Island Naples North Fort Myers. Hire Investigator or investigation services in Palm Beach Gardens, North Lauderdale Sarasota Oakland Park Orlando Palm Bay Tallahassee Pompano Beach Sunrise, Plantation Southwest Ranches, Parkland and Tampa Fl.

Review our website and contract claims investigation providers online. Our detective and PI company also offers private investigations, Real Time Vehicle Tracking and investigative services through our affiliate detective companies in Puerto Rico, New York, Los Angeles, California, Dominica, St. John, St. Thomas, St. Croix, Antigua, Anguilla, Aruba, Jamaica, Nicaragua, Honduras, Guatemala, Costa Rica, Venezuela, Panama, Belize and Mexico D.F

Other Cities, States & counties our detectives agency & Private Detectives provide Private Investigation Services –  Spy Surveillance Products, insurance defense investigations, personal injury investigators and Background Checks Florida, Miami Dade County, Broward County, Palm Beach County, Fort Lauderdale , West Palm Beach , NJ, New Jersey, New Mexico, New York, NY, NYC, New York City, Chicago, Indiana, Indianapolis, Iowa, Kansas, Kentucky, Louisiana, Maine, Maryland, Massachusetts, NC, North Carolina, OH, OK, Oklahoma, Oregon, Pennsylvania, Pittsburgh, Rhode Island, Arizona, Phoenix, Arkansas, California, LA, Los Angeles, San Diego, San Francisco, Colorado, Connecticut , Delaware, Washington DC, Florida, Daytona Beach, Jacksonville, Miami, Orlando, Tampa, Georgia , Idaho, Illinois, Boston, Michigan, Detroit, Minnesota, Missouri, Nebraska, NV, Nevada, NH, New Hampshire, South Carolina, Tennessee, Texas, Austin, Dallas, Houston, San Antonio, Utah, Vermont, Virginia, Washington, Wisconsin , US United States and nationwide. Contact our Florida Insurance Defense Investigators for information on our claims verification services, and find private detectives in your local area.
Contact our Insurance Fraud Detective Agency with questions on how to hire a workman's comp private investigator, claim fraud investigator, Insurance Fraud Law Firm, defense attorney or PI for video surveillance on claims at Online PI.
Contact our security & detective agency with questions on how to hire a private investigator or hire a security guard at Online PI.
Call Us Now 24 Hrs. for Assistance!
1(800) 743-2313
NATIONWIDE SECURITY SERVICES , BODY GUARD SERVICES & PRIVATE DETECTIVE SERVICES!
We have National and Worldwide Affiliate Licensed Security Guards , Body Guards and Private Investigators to service your area.