GUARD SERVICE COMPANIES
Need to hire security guard services to secure or protect your home, residential community, retail store, special event or private property? Before you go on seeking Guard Service Companies, make sure they staff security guards, security officers or bodyguards that with the proper training for your job or site. Most Guard companies do not even mandate their security job employees pass a background check prior to being hired for the jobs. Our licensed guard company performs complete background checks at our in-house private investigation division.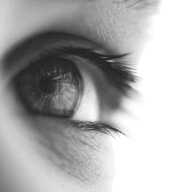 The priority of our Security Guard Company is to provide a level of security service that exceeds every customer's expectations with the highest level of performance and client satisfaction. Stop paying high prices for security services with poor performance. Many security guard companies tend to offer poor security officer services, patrol services, armed security service, bodyguards or other similar types of protection services at very high rates. Our security firm has very reasonable rates compared to many other guard agencies. We suggest using our security officer services versus hiring in-house security guards. The reason for this is that it is much easier to dismiss a security officer supplied by our agency than it is to fire a security officer hired in-house by you. Unlike most security guard service companies… Our firm has well trained security officers. We have an extensive manpower of guards with skilled training to take care of all your security guard jobs.
SECURITY GUARD COMPANY
Our Guard Company will pay all security service wages & employee benefits. We may also bill you on a weekly or bi-weekly period. Many local guard companies usually require pre paid security services or will bill you in advance.
We are different from most Guard Service Companies because our security agency pays our security officers above industry standard. That explains why our employee retention rate is above standard and why we maintain quality security guard employees you expect at your site or establishment.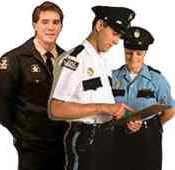 Our security guard officers receive security guard training in related topics such as; CPR, observation skills, report writing, risk management, patrolling, physical security planning, CCTV surveillance camera operation, shoplifting deterrence, access control, crisis intervention, note taking, and customer service. Many guard companies don't practice proper training for their officers and usually hire poorly trained security officers or under pay their security guard officers to maximize their profits. If you should choose to hire other security companies that under pay their security guards, you will have guards that do not take their jobs seriously at your site. One single negative incident can cost much more than what you would be saving by hiring other cheap security guard companies who under-paying their security officers. Make sure the security officers who protect your property are well paid.

If you care about liability, consider hiring our licensed security guard agency now. Our uniformed guard services and customer service is on point. Our agency is unmatched by other local guard companies. We guarantee our security guard and patrol service performance is surpassing other protection companies. We provide professional protection services such as; static security guards, corporate officer, residential patrol services, commercial security services, retail loss prevention officer, special event security, VIP protection, bodyguards and CCTV security camera installation.
Our commitment to service excellence is what makes our agency a leader in the security industry. Other security companies don't match up to us…hire security services from a licensed guard company that is well trusted. When ever you find yourself disappointed with your current guard service provider…hire our guard company and you will experience skilled performance and quality at reasonable rates. We are your professional security service solution. Before calling other guard companies in your area….call us and speak with a security consultant for information.
Our company's superior service begins with our security officer staff and employees. We employ licensed security officers who are professional and dedicated. On-going training and quality assurance measures are always maintained to guarantee our officers are the industries finest.
Subcontract security guard
If you ever consider the need to subcontract security guards outside of your area, call our company.
Our full service security company offers subcontract security services to other guard companies in the United States or South America. Why would you let a security guard job or contract pass you by because you don't provide the specific service requested, you are short staffed, or it is far away from your operational area. Our firm will subcontract security guards so you may maximize profits. Our subcontract guard services are available 24 hours a day and may be contracted on temporary or permanent period.
Our subcontract security services will be provided at special subcontract rates so the subcontracting agency may still keep a good profit margin.
Call our security agency & establish a subcontract partnership with our firm. That will allow you to cover even the security jobs which you would normally not offer. With an extensive network of security guard companies, consultants, bodyguards, security specialists, detectives, private investigators and online security resources we can help make a difference in your business. We have an extensive subcontract network in the United States and South America that may provide services such as: mobile patrol service, armed security service - unarmed guards, bodyguarding, executive protection, close protection, secure transportation, personal bodyguards, private detective services, CCTV security cameras, undercover operations, commercial or corporate protection and other protective service.

Hire private security guard companies in Miami Dade County, Broward County, Palm Beach County, Aventura , Bal Harbour , Bal Harbor, Boca Raton , Boynton Beach , Coconut Creek , Coconut Grove , Cooper city , Coral Gables , Coral Springs , Cutler Bay, Cutler Ridge , Dania, Davie , Deerfield Beach , Doral, Fort Lauderdale , Fort Myers , Fort Pierce , Hallandale Beach , Hialeah, Hialeah Gardens, Hollywood Florida, Homestead , Kendall , Key Biscayne , Key Largo , Key West , Lake Worth , Lauderdale-by-the-Sea , Lauderhill , LeHigh Acres, Margate , Medley, Miami Beach , Miami Gardens, Miami Lakes , Miami Springs , Miramar , North Bay Village , Parkland Fl, North Miami Beach , North Palm Beach , Opa Locka , South Florida , West Palm Beach , Pembroke Pines , Perrine , Pinecrest, Port Saint Lucie, South Miami , Miami Design District, Wynwood, South Beach , Sunny Isles Beach , Surfside , Weston, Wilton Manors, Tamarac, Florida City. Call today and find Florida Security Companies and Services in your state or local area.

Our guard and patrol company may also assist with armed officer or unarmed guard services with our affiliate security companies in Puerto Rico, N.Y - New York, L.A - Los Angeles, California, Honduras, Guatemala, Costa Rica, Dominica, St. John, St. Thomas, St. Croix, Antigua, Anguilla, Aruba, Jamaica, Nicaragua, Venezuela, Panama, Belize and Mexico D.F.  Call our security consultants or officers now.

OnlinePI.com and our Security Agency provides Florida security services, Florida body guards, Miami Body guards, security officers and private investigation services in Pompano ,Lighthouse point, Cape Coral, Carol City, Clearwater, Clermont, Clewiston, Delray Beach, Goulds, Green acres Hobe Sound Islamorada Jacksonville , Jupiter Kissimmee Lakeland Lantana Lauderdale Lakes, Leisure City, Marathon Key Marco Island, Naples North Fort Myers. Or hire armed guard in Palm Beach Gardens, North Lauderdale Sarasota Oakland Park Orlando Palm Bay Tallahassee Pompano Beach Sunrise, Plantation Southwest Ranches, Parkland and Tampa Fl.

Other Cities, States & counties our agencies patrol officers, armed guards and unarmed security officers provide private security services , armed bodyguard , executive protection, close protection and personal protection Florida, Miami Dade , Broward County, Palm Beach County, Fort Lauderdale , West Palm Beach , NJ, New Jersey, New Mexico, New York, NY, NYC, New York City, Chicago, Indiana, Indianapolis, Iowa, Kansas, Kentucky, Louisiana, Maine, Maryland, Massachusetts, NC, North Carolina, OH, OK, Oklahoma, Oregon, Pennsylvania, Pittsburgh, Rhode Island, Arizona, Phoenix, Arkansas, California, LA, Los Angeles, San Diego, San Francisco, Colorado, Connecticut , Delaware, Washington DC, Florida, Daytona Beach, Jacksonville, Miami, Orlando, Tampa, Georgia , Idaho, Illinois, Boston, Michigan, Detroit, Minnesota, Missouri, Nebraska, NV, Nevada, NH, New Hampshire, South Carolina, Tennessee, Texas, Austin, Dallas, Houston, San Antonio, Utah, Vermont, Virginia, Washington, Wisconsin , US United States and nationwide. Call our Florida Security Guard Company for information on patrol - static, temporary or permanent contract security officer services.
Contact our security & detective agency with questions on how to hire a private investigator or hire a security guard at Online PI.
Call Us Now 24 Hrs. for Assistance!
1(800) 743-2313
NATIONWIDE SECURITY SERVICES , BODY GUARD SERVICES & PRIVATE DETECTIVE SERVICES!
We have National and Worldwide Affiliate Licensed Security Guards , Body Guards and Private Investigators to service your area.