FLORIDA SECURITY COMPANY
Are you thinking of hiring protection? Need to hire FLORIDA SECURITY COMPANY with real training and job experience? Our Florida Security agency is a private firm offering protection and security in Florida, Miami-Dade, Broward, Palm Beach, Brevard, Martin, Lee County and south Florida. Our Florida Security Guards are well trained in an array of protective jobs and security guard services such as; patrol service, mobile patrolling, residential security, corporate and warehouse security, retail store security and personal body guards. Our Florida Security Company is the first choice for Florida security services, patrol or security jobs in south Florida. Most of our security consultants, guards, patrol officers and management employees have prior military or law enforcement experience or training. Our Florida Security Company offers protection and safety in the form of unarmed and armed security officers. In addition, our agency provides mobile patrol service for residential communities, executive offices, corporate buildings, industrial facilities, warehouse property, commercial properties, banks, retail stores and other establishments.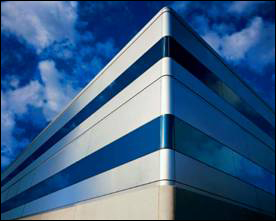 Whether you need temporary, permanent or contract security for your Florida home, residential community, warehouse, restaurant, special event, office or business….our Florida Security Company will help with all your security guard services and safety needs. Our officers have training in many security guard jobs and solutions. Experience and years of training is what has made our Florida Security Company and staff deliver quality and affordable uniformed guard security services in Miami-Dade, Broward, Palm Beach, Brevard, Martin, Lee County and south Florida.
Do not trust other patrol companies or Florida security companies that claim to have the cheapest rates, yet have no job experience or training in protecting your family or patrolling your property. Our Security Company provides customized security services to meet every client's budget and need. What's more, unlike many other security companies in south Florida…Our Security Company is fully licensed and insured to protect what means more to our loyal clients. No job is too big or too small for our firm. Our licensed security guard officers perform an array of permanent and temporary security services such as; uniformed security guard services, alarm response, plain clothes security guards, loss prevention, retail store security officers, warehouse security guards, Commercial security service, mobile patrols,  construction site security, hidden camera installation, fire watch security, CCTV security camera installation, CCTV security system, residential Security, bodyguard services, VIP Protection, executive protection, close protection, personal protection and many other protective services and jobs not offered by most Florida Security Companies.
FLORIDA SECURITY COMPANY

With out a doubt…our Florida Security Company has been effectively exceeding the expectations and requirements of all our customers consistently. We pride in delivering an array of security solutions with excellence in professionalism and integrity. Our Guard Company and staff of licensed security officers, Florida body Guards, Private detectives and management always listen & respond effectively to our clients needs to prevent and deter problems or incidents from arising. Why settle for another agency with cheap rates and lack of service. Don't expose your family, employees or property to liability from other Security companies in Florida that lack the security job training and experience needed at your site or post. Security Guard Services are only performed by our trained guards, patrol officers and bodyguards. Our agency always provides a diversity of security solutions that are custom tailored for every client and every site. Our Company conducts security and patrol services to citizens, offices, executives, residential condominiums, homes, warehouse facilities, corporate clients, private citizens & private companies. We always supervise our guards with trained field supervisors, managers and other staff that make unannounced routine spot checks of every clients post or sites. This way, our south Florida Security Company will strive in maintaining the level of quality expected from all jobs.


FLORIDA SECURITY GUARD SERVICES
Our security guards are always pro-active when the provide Florida Security Services or services anywhere in south Florida. The officers are trained to properly assist and respond to emergency situations, crime and many incidents. Our Florida Security Guards may protect property, protect residential areas, protect employees, protect retail merchandise, and protect customers and more. All security officers are trained to observe and report what they see and also take clear detailed notes of any incidents or duties. The officers may also make citizens arrests should they observe a crime. Our Security officers have a professional attitude at all times while on the job. Our stationary security guards may monitor CCTV Video Cameras, monitor closed-circuit TV cameras and monitor surveillance systems. The may also inspect people and packages entering the building or use metal detectors to detect weapons at banks or government buildings. Today, security is very important in a school, nightclub, bar, entertainment venue, parking lot, warehouse, fire watch, special event, residential community, apartment complex, VIP event and other places. Our security staff has training to protect patrons, secure community , patrol parking lots, perform perimeter security services, inspect sites, mobile patrols, patrol parking lots, direct traffic, protect valuables, protect money, armored car security and armed security. We may also offer bicycle patrol for retail stores and unarmed or plain clothe security.
HIRE FLORIDA SECURITY SERVICES
Whether you need stationary guards, commercial security, executive protection, personal security, special event security or a CCTV Security Camera installation, Our Company is here to assist with Florida Security Services or protection in Broward, Fort Lauderdale, Palm Beach and other areas in Florida
Contact a consultant today for information. We are the leading security company in Palm Beach, Brevard, Martin, Lee County and South Florida.
Contact our security & detective agency with questions on how to hire a private investigator or hire a security guard at Online PI.
Call Us Now 24 Hrs. for Assistance!
1(800) 743-2313
NATIONWIDE SECURITY SERVICES , BODY GUARD SERVICES & PRIVATE DETECTIVE SERVICES!
We have National and Worldwide Affiliate Licensed Security Guards , Body Guards and Private Investigators to service your area.