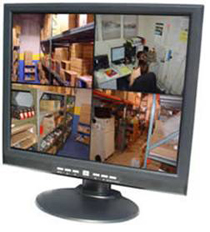 MIAMI CCTV SECURITY CAMERAS
If you live in Miami install CCTV Security Cameras to protect your home or property.

With the increase in crime…the need to buy or install Miami CCTV Security Cameras or video surveillance Cameras in your home, office or business is crucial. People living in Miami or south Florida need a deterrent against crime to protect their family and property. Our company may install video security systems that allow you to secure your residence, warehouse, construction site, parking lot, restaurant, hotel or residential community against theft, vandalism and other crimes. Our office retails Miami Security Cameras, remote surveillance systems, DVR systems and hidden surveillance cameras or spy surveillance products. Our Digital Video recorders will allow complete control of your security system online. Now you can monitor your home, children, nanny, spouse or family via the internet with remote internet monitoring of CCTV security cameras. Remote viewing of surveillance cameras via the internet is your best security solution while you are away from home or at work. Install a 24-hour surveillance system in your residence and deter crime effectively. Whether you need a basic 4 camera surveillance system for your home, an 8 Channel DVR system, 9 Channel DVR, 16 channel DVR security system or a complex network security camera system...we have the CCTV product for you, our Miami home security systems may be customized accordingly. We install CCTV security systems at very low rates compared to other Miami CCTV security companies and vendors. No other video surveillance store in Miami Florida offers hi-tech surveillance equipment and CCTV surveillance systems like we do. What's best…all of our Miami Security Cameras and CCTV security systems are completely upgradeable. We install CCTV security cameras in Miami, Florida, Miami-Dade, Broward County, Medley, Doral, Hialeah, Pinecrest, Pembroke Pines, Miramar, Weston, Aventura, Coral Gables, Kendall, North Miami Beach, Cutler Bay, Perrine, Broward county, Fort Lauderdale, downtown Miami, Cutler Ridge, Sunny Isles, Miami Lakes, Homestead and all of south Florida.
Review or buy CCTV surveillance cameras or spy products:  SpyCenter.com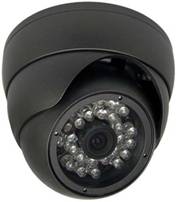 Video security Systems, remote security systems and remote video surveillance is becoming more common in south Florida. Advances in CCTV security systems and surveillance cameras are turning video surveillance into one of the most valued security, safety and loss prevention tools used in Miami Florida. Online PI .com may install the latest in CCTV Surveillance cameras and DVR systems including, 4 channel DVR system, 8 channel DVR system, 9 channel DVR systems and 16 channel DVR system.
MIAMI SURVEILLANCE SYSTEMS
Do you need to protect or secure your apartment building, condominium, residential community, family, employees or retail store against burglary, vandalism or theft? Video surveillance cameras and CCTV systems will deter or stop the crime for good. Buy Miami Surveillance Systems and get the proof. Do you need to monitor employees online? Employee monitoring is very effective in Miami Florida. It is a fact that video surveillance is best way to prove a crime or an incident. Video surveillance equipment and Miami Surveillance Systems will deter most shoplifters, dishonest employees and criminals. Video surveillance security and CCTV Security cameras are mostly used to prevent crime at a home, parking lot, restaurant, nightclub, parking garage , executive office, apartment building, residence community, retail store, shopping mall, shopping center, college, school, hospital,  residential complex, gatehouse and private business. DVR surveillance systems are effective to prevent shoplifting, vandalism, home break-ins, robbery and other incidents in Miami Dade, Broward, Palm Beach and Martin County.

Don't be a victim of crime in Miami. Our store offers wholesale security cameras and discounted prices on DVR systems, Dome cameras, bullet cameras, vandal proof cameras, counter surveillance products, DVR Video Recorders, wireless hidden cameras, color Pinhole Cameras, color CCD Video Cameras, home surveillance systems, Nanny surveillance camera, Wireless surveillance camera, Pan Tilt Zoom Cameras, varifocal dome cameras, PTZ pan tilt zoom surveillance cameras and more. Visit our Miami Security Company and enhance your physical security effectiveness with our array of state of the art CCTV security cameras and "Miami Surveillance Systems".
Security cameras in Miami serve as a deterrent to crime. Use CCTV security cameras to monitor home, office, warehouse facility or retail store against vandalism, shoplifting or employee theft.
Record all activities and incidents 24 hours a day with our Miami CCTV security cameras and surveillance systems.

Our Miami Security cameras have been effective at providing protection to many businesses and homes. Our company has been selling surveillance products online for years. Our security agency assists clients with many customized CCTV video security systems and video security equipment.
Our south Florida security store is also known for the latest in spy surveillance products, GPS vehicle trackers and private detective services.
Contact our security & detective agency with questions on how to hire a private investigator or hire a security guard at Online PI.
Call Us Now 24 Hrs. for Assistance!
1(800) 743-2313
NATIONWIDE SECURITY SERVICES , BODY GUARD SERVICES & PRIVATE DETECTIVE SERVICES!
We have National and Worldwide Affiliate Licensed Security Guards , Body Guards and Private Investigators to service your area.