SECURITY GUARD SERVICES MIAMI FLORIDA


Need to hire Security Guard Services in Miami Florida or Miami Security Officers?

Need Uniformed Security Guards, Patrol Services, Commercial Security Services, Residential Security, Body guards or Personal Protection in Miami or South Florida?

Miami Florida Security Guards, Florida bodyguards and Security services are available 24 hours a day by our licensed security guard agency. Our Florida security company and staff can effectively deliver an array of protection and security solutions or Security services in Miami Florida including personal protection, commercial, retail, residential security and VIP Protection Services such as: Armed Security Guards, VIP Security, Private Personal body guards, Retail Store Security, Loss Prevention, Undercover officers, Special Event Security, Miami Fl Body Guards, Warehouse Security Services, Pro Bodyguarding, Plain clothes officer, Tactical Protection, Alarm response, Home Patrolling, Residential Patrols and Security, OS, VIP Bodyguards and other protective service.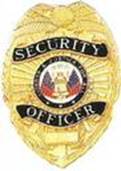 MIAMI SECURITY
Entrust our experience and professional protection services to get the job done right. Other Miami Florida Security Companies and local agencies can't match our caliber and quality staff and security guard training. Call our offices now and speak with a consultant. Allow our Miami Security Guard Services to protect youth home, family, office, business, residential community, condominium, warehouse, retail store, facility, shopping mall, parking lot, auto dealership, restaurant, entertainment venue, VIP event, special event or property under all circumstances with licensed uniformed guards or bodyguards in Miami or south Florida area…

Our Florida security company has the finest security guard employees and staff for all protection jobs. Our patrol officers have the leading edge in security solutions when it comes to choosing Miami security companies for protection and safety:

Why become a victim of crime with other non experienced security guard providers and Miami security companies. Our agency is licensed and fully insured to secure and protect your home, residence, vehicle, assets, community or what ever means most to you…Call the most trusted Miami security guard contractors…servicing Miami Florida, Fort Lauderdale, Broward,, Palm Beach, Martin County, and the tri-county area.
305.264.7878
SECURITY GUARD SERVICES MIAMI FLORIDA
Contact our security & detective agency with questions on how to hire a private investigator or hire a security guard at Online PI.
Call Us Now 24 Hrs. for Assistance!
1(800) 743-2313
NATIONWIDE SECURITY SERVICES , BODY GUARD SERVICES & PRIVATE DETECTIVE SERVICES!
We have National and Worldwide Affiliate Licensed Security Guards , Body Guards and Private Investigators to service your area.